Oyster lovers always recognise the distinctive flavour of Isigny's special oyster!
Direct access to the "oyster farm visit" page
Plump and crisp (and therefore perfect for cooking), its reputation is widely renowned. Normandy is France's leading oyster farming region and production in the Bay of Veys ranks in second position within the region.
Isigny special oysters owe their distinctive taste of the sea thanks to our specific geographical location: nestling between the Grandcamp-Maisy and Géfosse-Fontenay coast, at the confluence of the Aure, the Vire and the sea, our oyster farms benefit from mineral nutrients from the sea and sediment drained by high river levels.
In the Bay of Veys, the oyster farming tradition dates back to 1970. Oyster farmers pride themselves in putting their best skills into cultivating this precious shellfish which requires no less than 3 years to mature.

Visit Grandcamp-Maisy's oyster farms
This Isigny-Bay of Veys oyster farm tour is sure to surprise you! Eric will offer you an enthusiastic insight into the plump iodized oysters he is so fond of. From spats to mature oysters, all their secrets will be unveiled! He will take you to the foreshore then to a partner oyster farmer's workshop. You will learn the delicate art of opening oysters and, to reward your efforts, you will be offered a taste of our delicious Isigny oysters.
Rates
Base rate - full rate adult : 4,00€
Child rate : 2,00€ less than 12 years old
Gratuities : less than 4 years old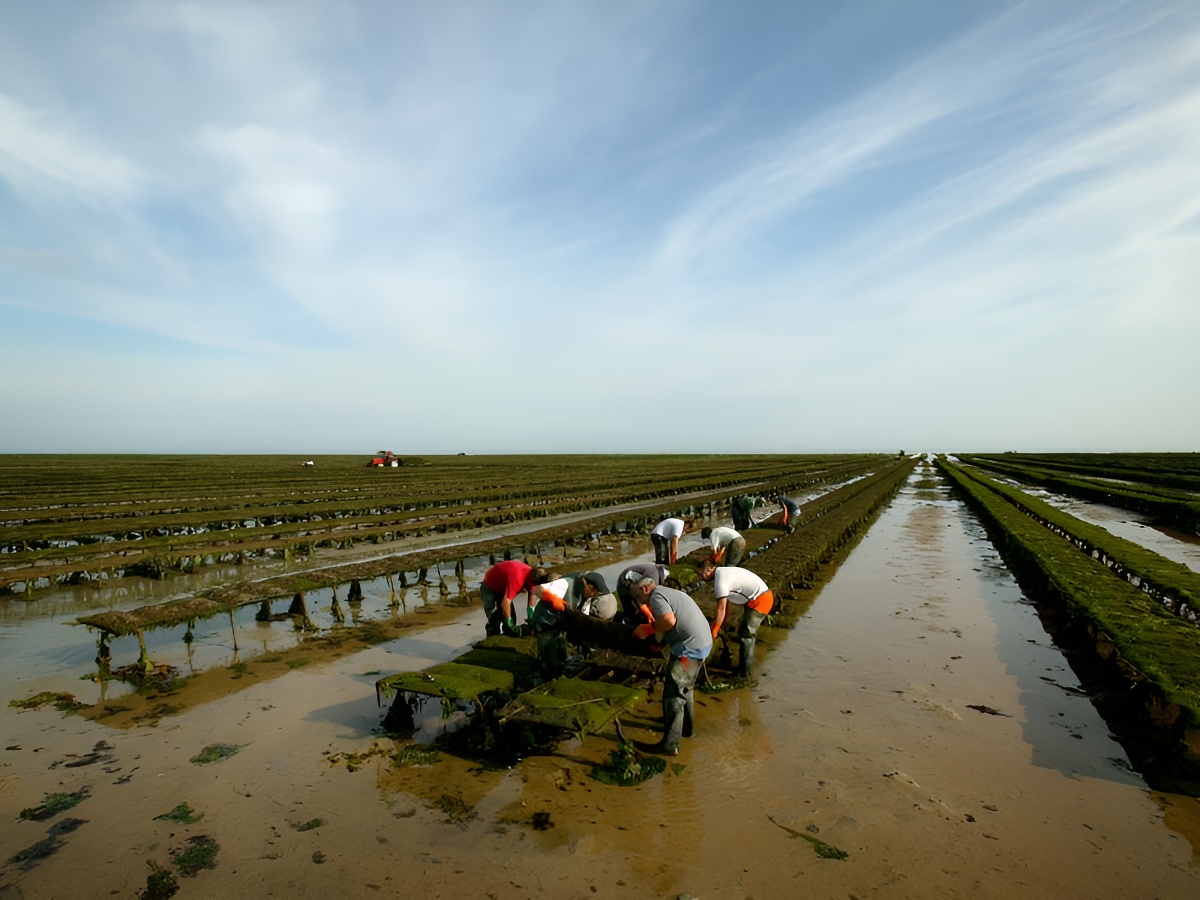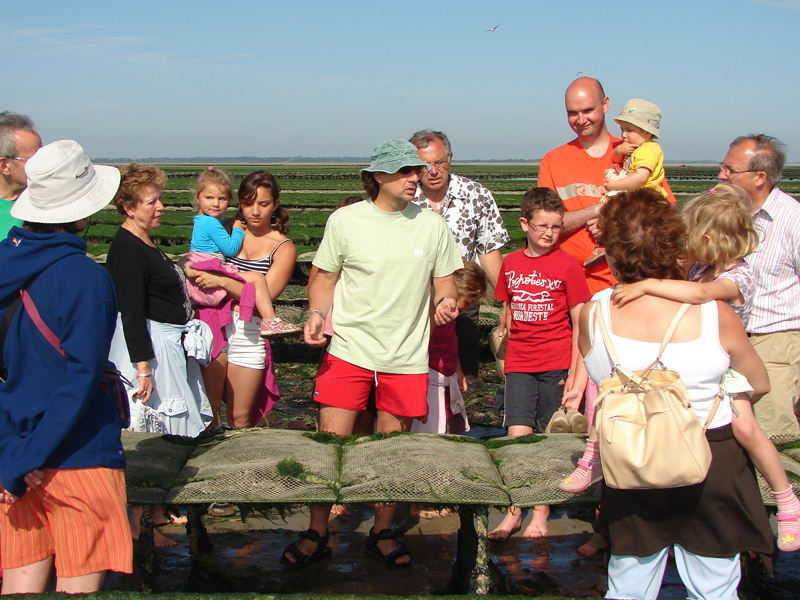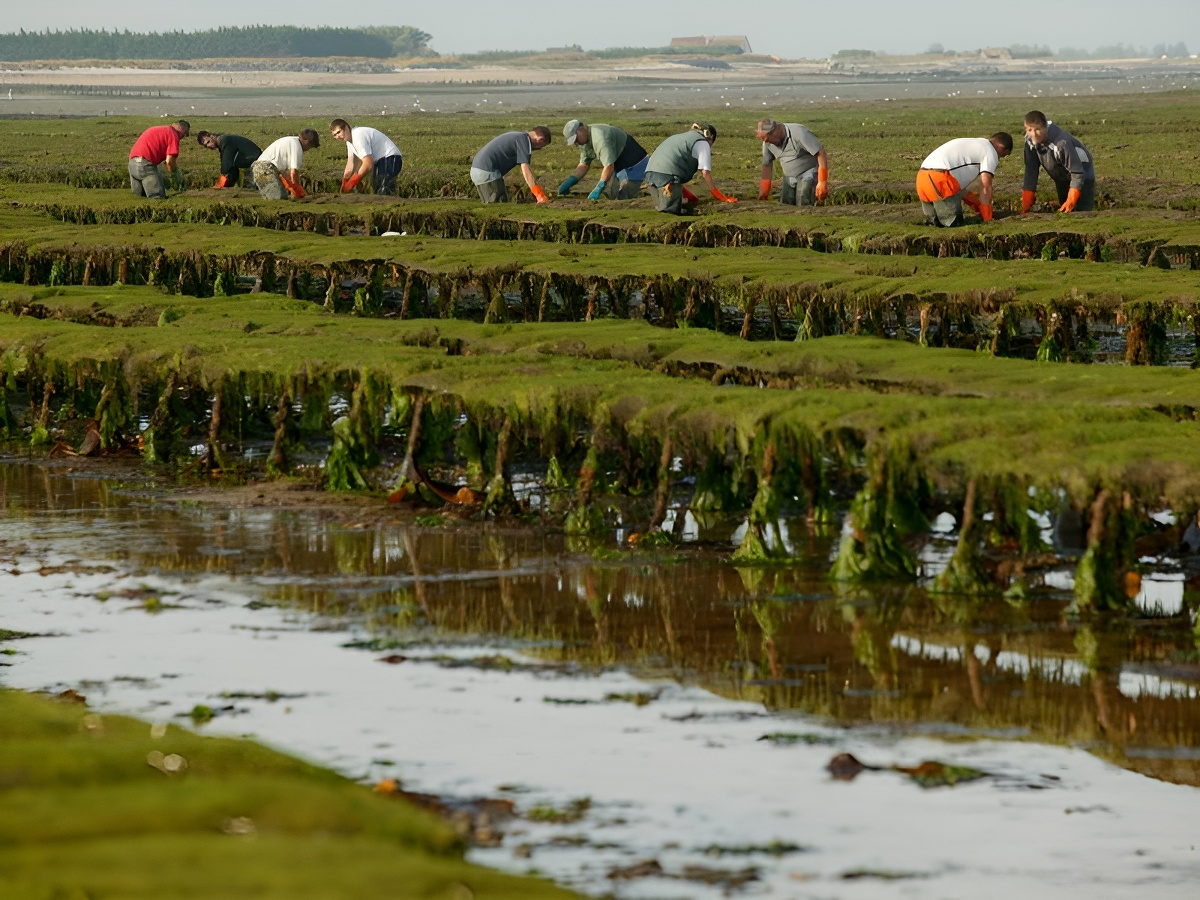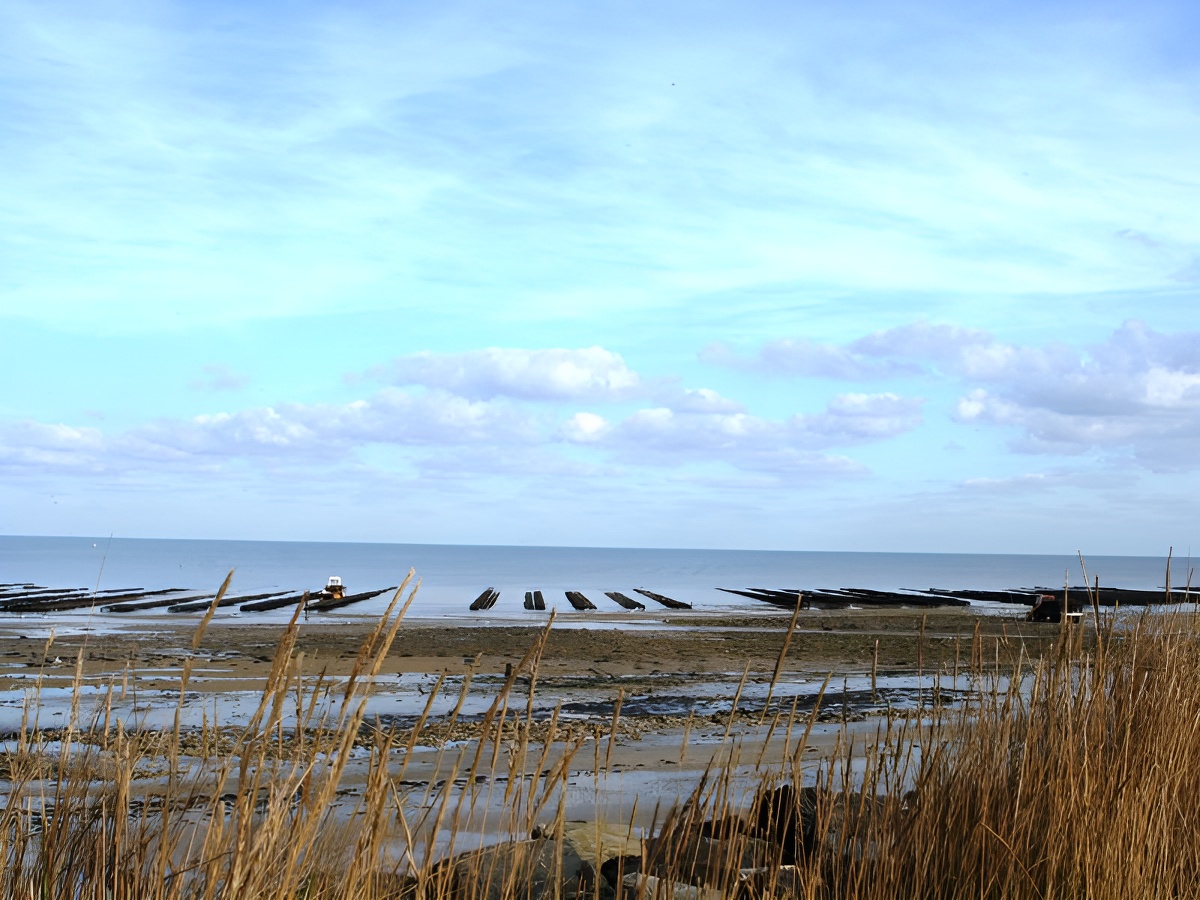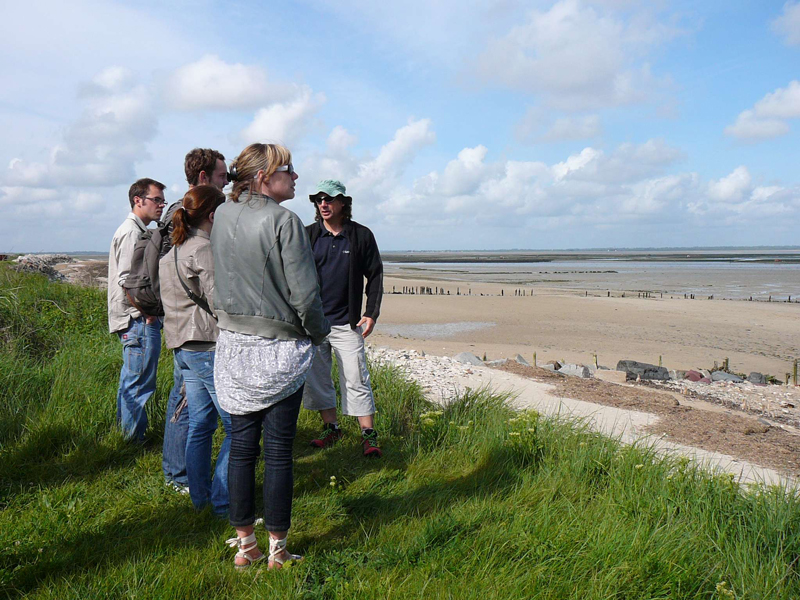 Base conchylicole
14450 GRANDCAMP-MAISY